A private tour for 1 – 4 people. Larger parties by special arrangement.
Spend a wonderful day in Chiang Mai countryside with an elephant family and award winning  photographer, James de la Cloche. James was the 2020 winner of Thailand Photographer Of The Year  for The Luxury Travel Guide. Your adventure is designed to give you maximum time and interaction  with a small family group of elephants and their Karen Hill Tribe mahout. This is definitely not "your usual tourist experience"!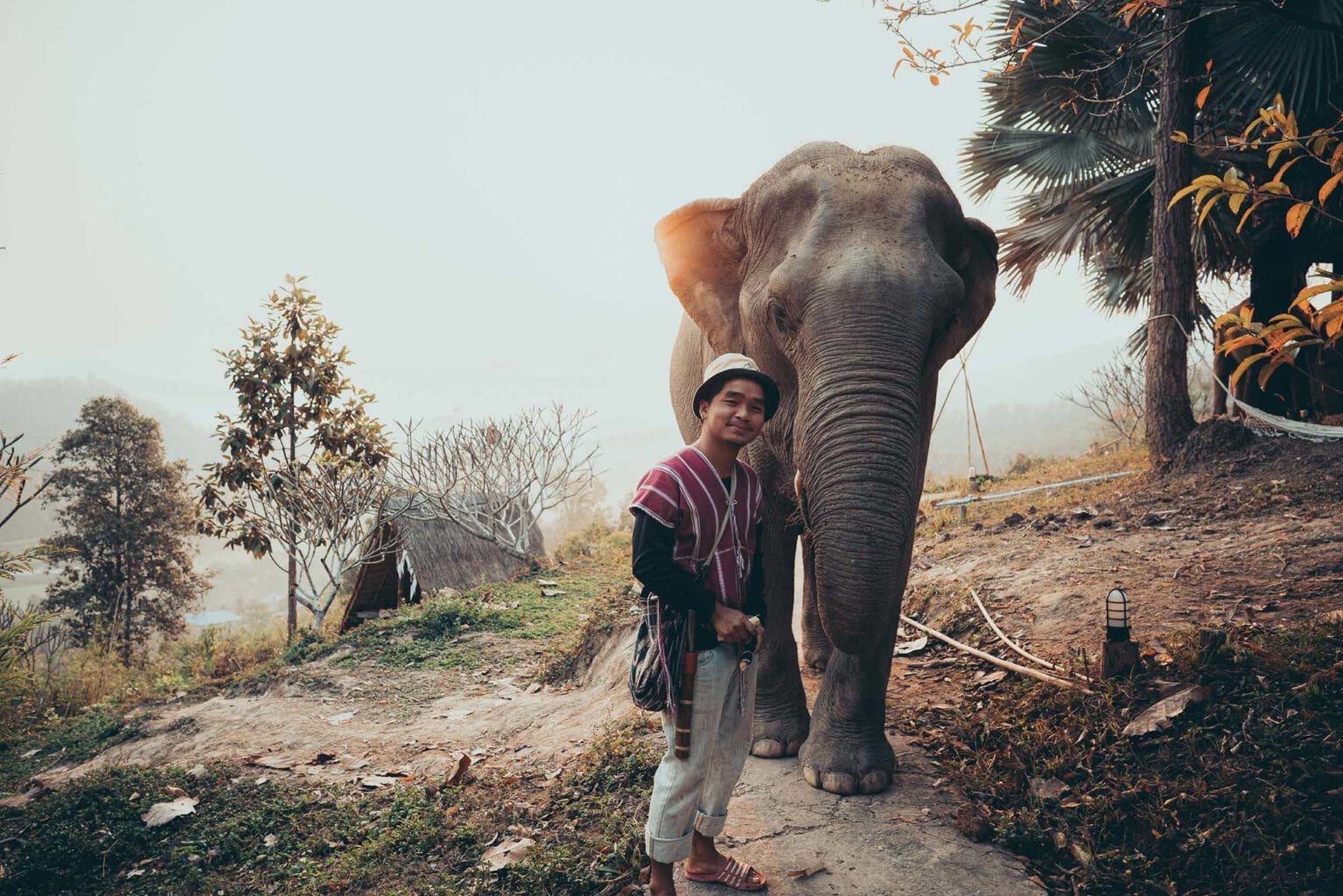 One of the mahouts with Mae Bhoontong
This unique day keeps you far from any tourist crowds. A day of eco-tourism and real interaction with the local people, accompanied and photographed by James throughout.
James has been resident in Chiang Mai since 2012. He has a unique relationship with the elephant refuge, the mahouts and the elephants themselves.
Your mahout will introduce you to the elephants and explain to you the centuries old intricate relationship between mankind and these incredible creatures. You will learn some basic elephant care and also some basic commands to help you along the way.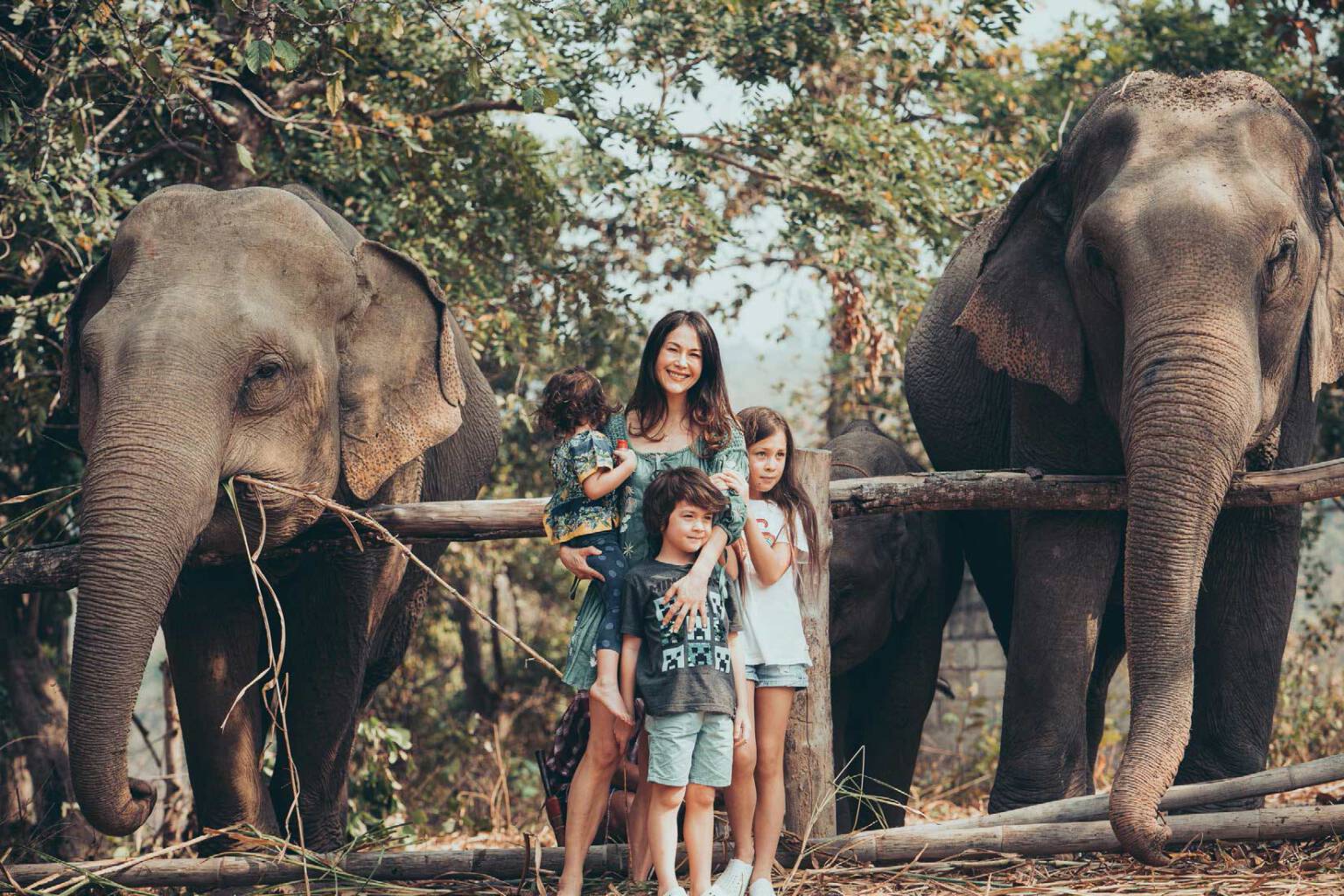 Next, it's time for a short hike with the elephants to their favourite river spot. It's not far but it is quite steep so, good walking shoes and a bathing suit are recommended. The elephants will love it if you join them in their favourite bathing spot! Bathing is a really important part of their day and they really enjoy a good soaking. The more you splash them, the more they will enjoy it!
Of course, during all of these activities, James will be working his magic with the camera!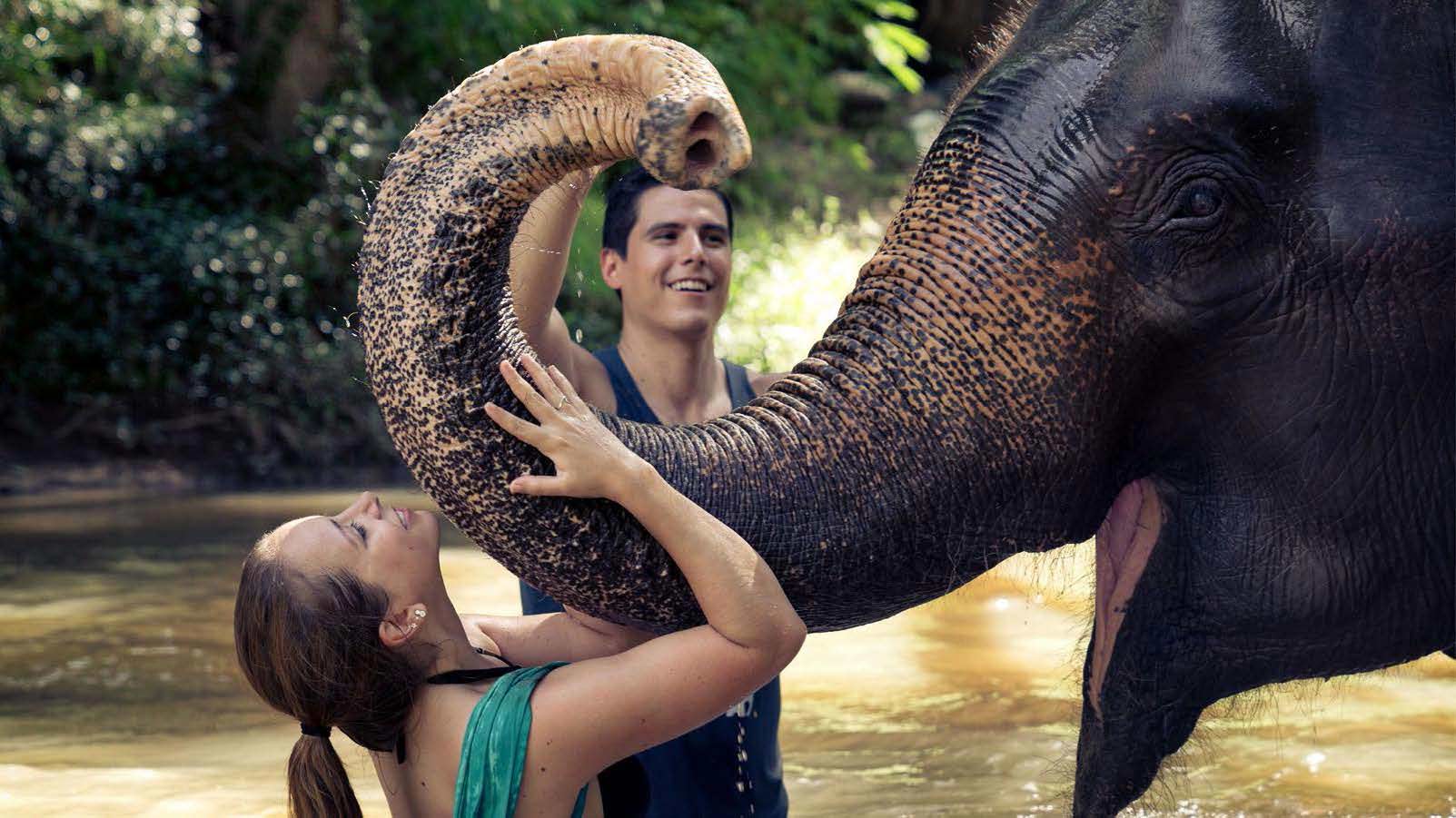 You will be really hungry by now! The small mountain resort where you stop for lunch is beyond charming and you will fall in love with the mountain views. What is more, it is a non-profit organisation that provides protection and education for under privileged, ethnic minority young women, mainly refugees from Myanmar, through the Daughters Rising Foundation. You will meet some of them as they also learn from working in the resort.
Alexa Bay, founder of Chai Lai Orchid and
Daughters Rising, with some of the young women
After a short journey by pickup truck, sitting in the open air, you will be ready for the afternoon's activity, a leisurely bamboo raft ride down the beautiful, shady, Mae Wang river.
You don't need to worry as your raft will be captained by an expert rafter so, you can sit back, relax and enjoy the scenery as he negotiates the twists and turns of the, mainly, sedate river. There are a few spots where the water is faster flowing but, there are no rapids and you will be supplied with life vests to wear during the journey. It's beautiful and a wonderful experience.
The rafting is the only part of the day where James won't be with you. Instead, he will be waiting down stream to capture a few shots as you glide by on the raft, just before the last part of your adventure.
James has arranged a very special visitor, Mae Sevoy. She is the grandmother elephant who James has known longest of all. She is a sweetheart and, you can finish the day with elephant portraits at the swing, overhanging the river with Mae Sevoy in the background. There will be plenty of bananas for her and she is always happy to pose for James' camera.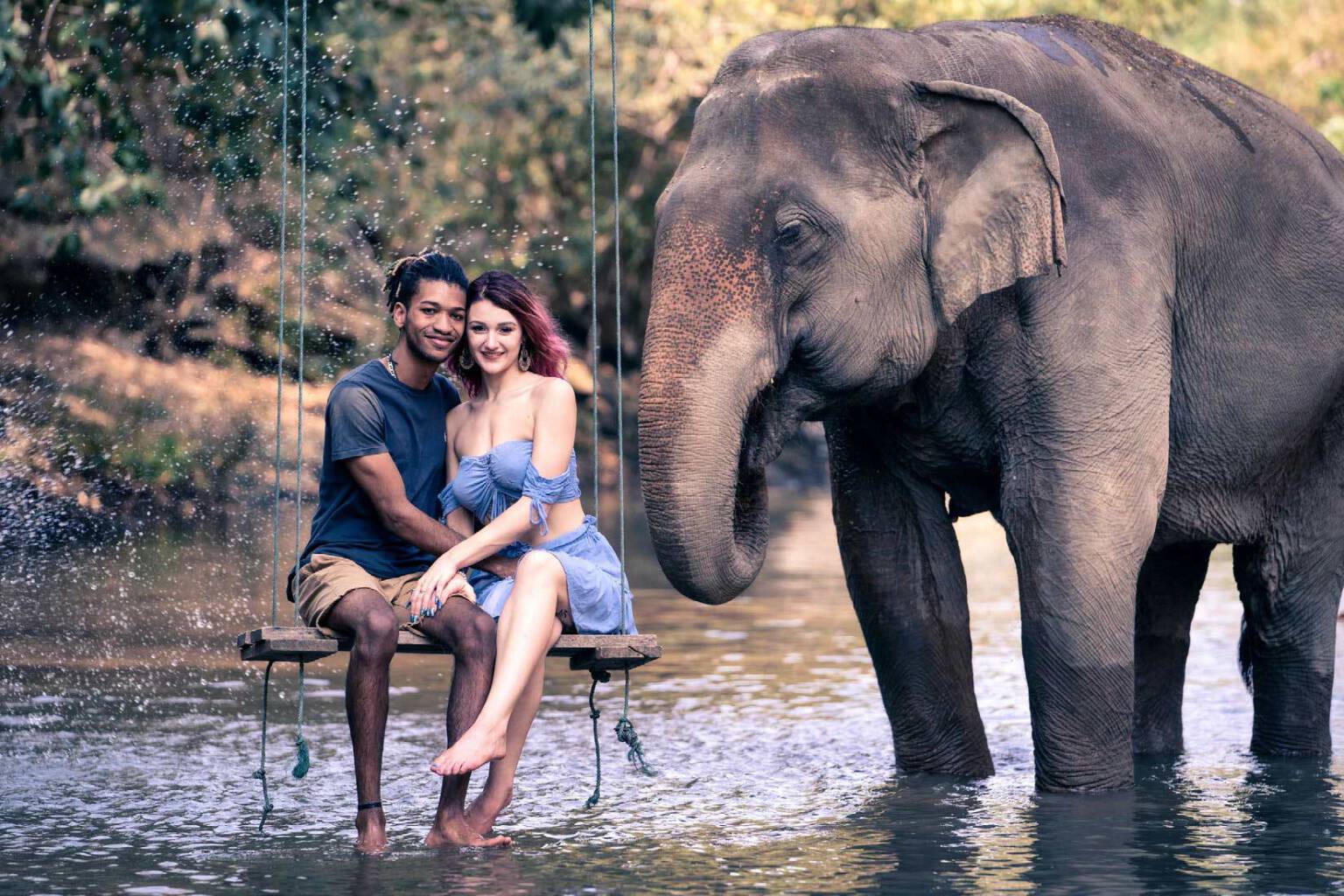 Mae Sevoy and the swing in the river
The day is over and it is time to change before the drive back to your hotel. You will have plenty to reminisce over dinner but don't worry that the memories might fade, James will be sending beautifully edited photos of your day, within 48 hours, delivered electronically via Dropbox so that you can keep your special memories forever. They'll be print quality too so you can use them on your social media and print poster size wall-art when you get back home.
Price, per person
1 person – THB 21,748
2 people – THB 12,375 each
3 people – THB 9,249 each
4 people – THB 7,688 each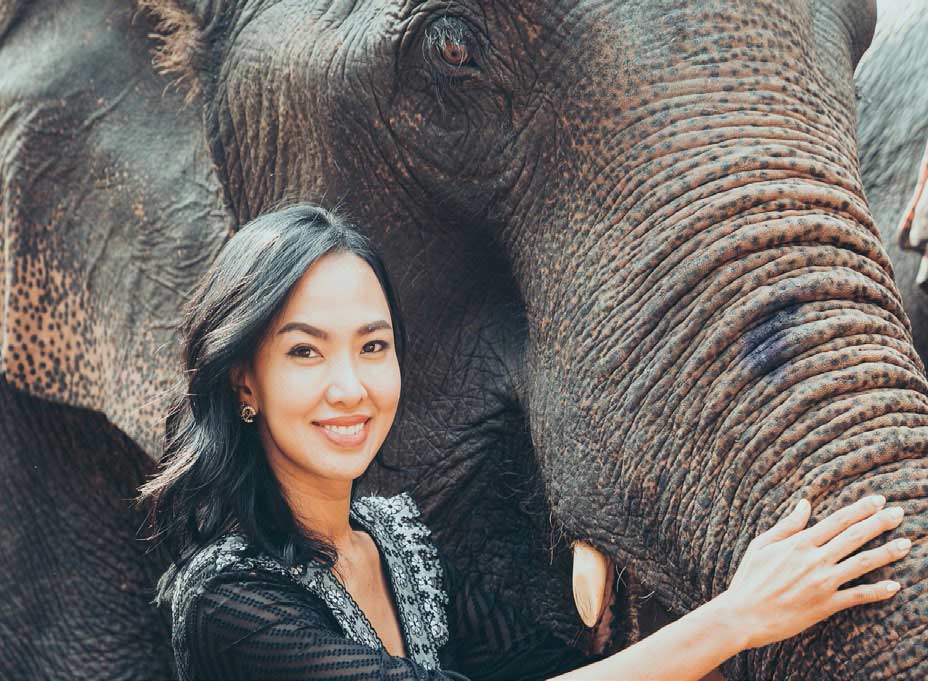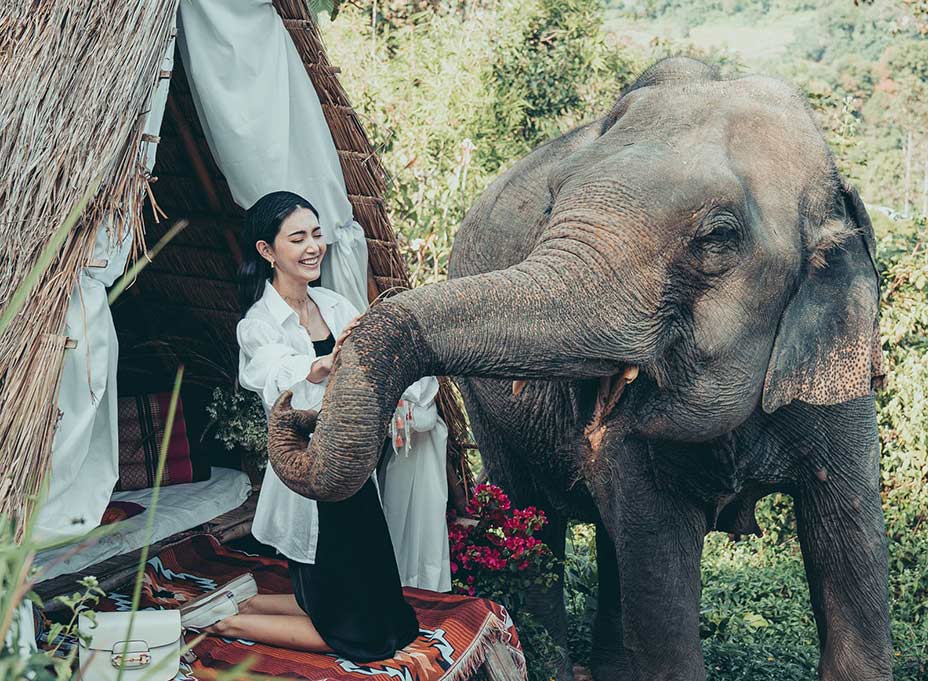 Beautiful portraits throughout the day
Please use the form for more information and to book your tour.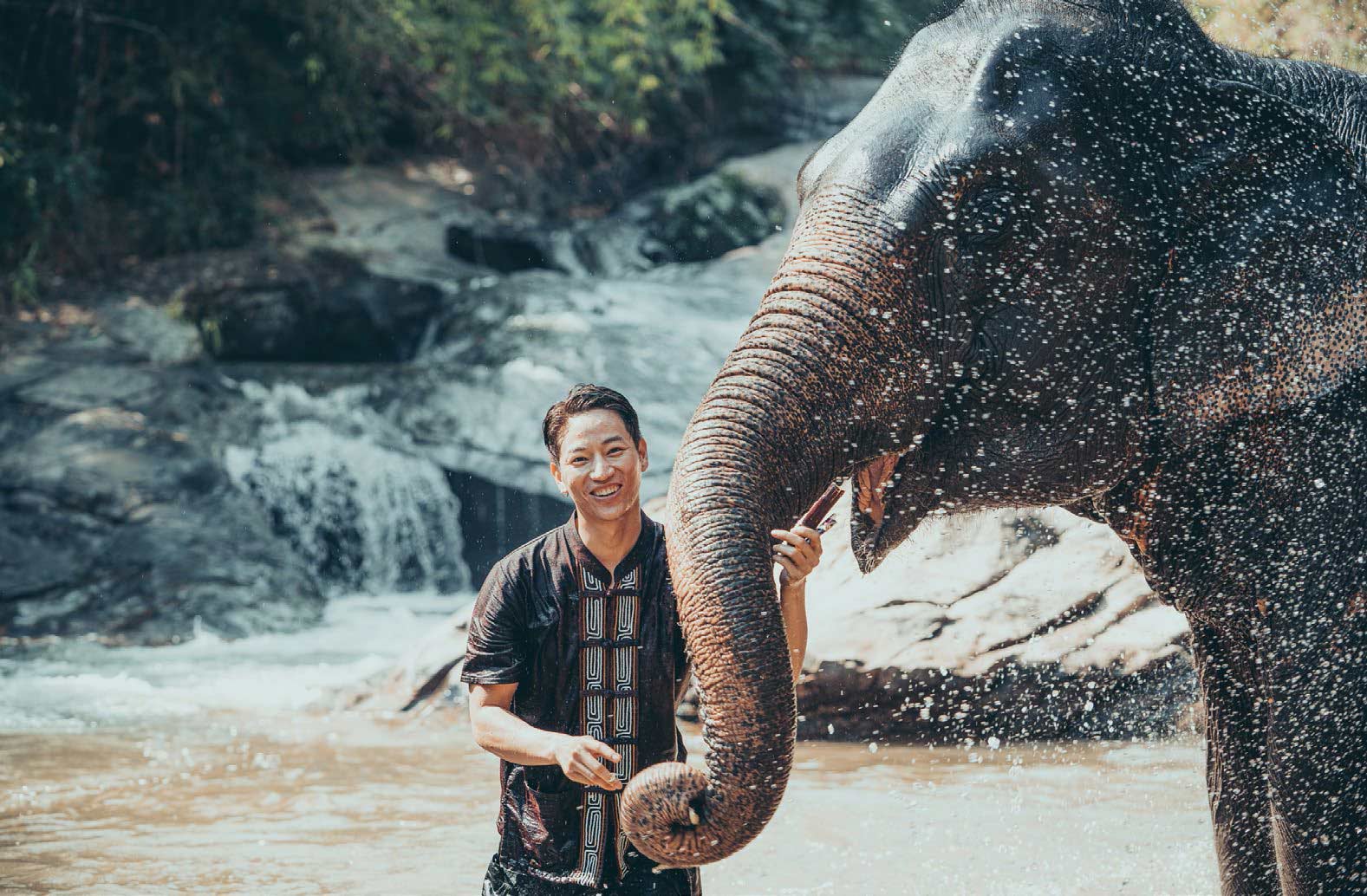 At the elephant bathing area