Chiang Mai Honeymoon – Romantic Things To Do In Chiang Mai
Many couples settle on a romantic Chiang Mai honeymoon. There are so many romantic things to do in Chiang Mai. Chiang Mai old city has a very unique vibe to it. No matter how much the surrounding suburban areas develop the old city of Chiang Mai never seems to loose it's mystery and romantic charm. We know many Chiang Mai romantic places from temples to attractions. Some people also want to enjoy a Buddhist blessing or choose Chiang Mai as the place to propose or renew their vows. Join James and capture these magic moments with a romantic Chiang Mai photoshoot.
Chiang Mai romantic places to visit
There are 300 temples in Chiang Mai, many in the old city, and they are a great venue for a romantic photoshoot. Of course you must be respectful at any Chiang Mai temple and make sure that you dress appropriately.  As long as these simple rules are observed, however, a romantic Chiang Mai temple shoot is just one way to commemorate your visit.
Also in Chiang Mai old city we have Three Kings Monument, Thapae Gate and other attractions. The city is surrounded by picturesque moats and also the mighty Ping River runs through it. Visiting various Chiang Mai romantic places and having a photoshoot is one of the most romantic things to do in Chiang Mai.
Are you enjoying your Chiang Mai honeymoon and looking for romantic things to do in Chiang Mai? Maybe you are just taking a break and enjoying romantic Chiang Mai. Either way our ever popular 90 minute photoshoot is one of the most unique things to do in Chiang Mai.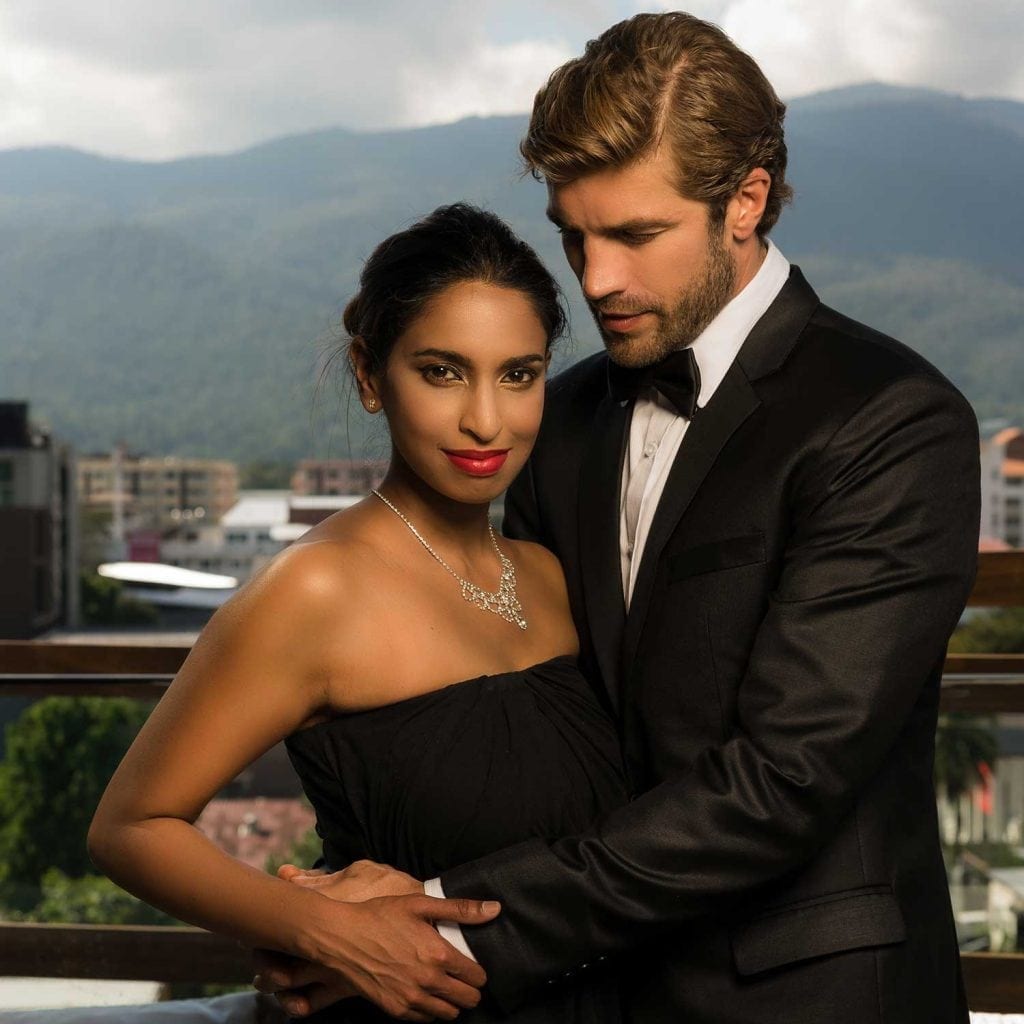 Other romantic Chiang Mai venues
There are so many things to do in Chiang Mai. One popular location for a 90 minute photoshoot is the iconic Doi Suthep temple. We prefer to visit early in the morning to avoid the crowds. As far as Chiang Mai romantic places go Doi Suteph temple is one of the best and therefore not to be missed. There is even a local Chiang Mai saying. "If you haven't visited Doi Suthep temple you haven't been to Chiang Mai". If you don't want to go to the temple, James also knows a fabulous view point that overlooks the city.  It has a beautiful stream, old wood bridge and natural forest settings.
There are many other Chiang Mai romantic places to visit. One of the most popular venues is the Chiang Mai Royal Flora Rachapruek Gardens. Although these can easily be used in a photoshoot of several hours you can also get some great romantic portraits in a whistle stop 90 minute photoshoot.
With all these 90 minute romantic Chiang Mai photoshoots James will meet you at the chosen location.
Tailor made romantic Chiang Mai photoshoot
The perfect activity on your Chiang Mai honeymoon and also one of the most romantic things to do in Chiang Mai. A lot of couples prefer to take advantage of a whole morning or afternoon, or even a full day for their portrait photoshoot. In these cases you can think of it like a private photo tour. The difference here is that you will be with James looking after you.  He knows some of the less well known Chiang Mai romantic places to take you to.

In the cool season (October to end of February) the mountain top of Mon Cham has fabulous views and beautiful flowers as well as hill tribe go-carting which is well worth a try. Another unusual and romantic shoot is to catch the sunset from a mountain top view point. Food for thought perhaps?
James can also take you to Chiang Rai for a photoshoot at the famous Wat Rong Khun, known as the White Temple. Visit Baan Dam, the Black House.  How about a trip to the charming mountain town of Pai? Surrounded by rolling mountains and wonderful nature the bustling town is a great place for portrait shoots.
All of these longer portrait photoshoot sessions are therefore custom made just for you.  They will include private transport by either car or mini van depending on what options you decide on. Whatever your wishes James will do his best to make them happen.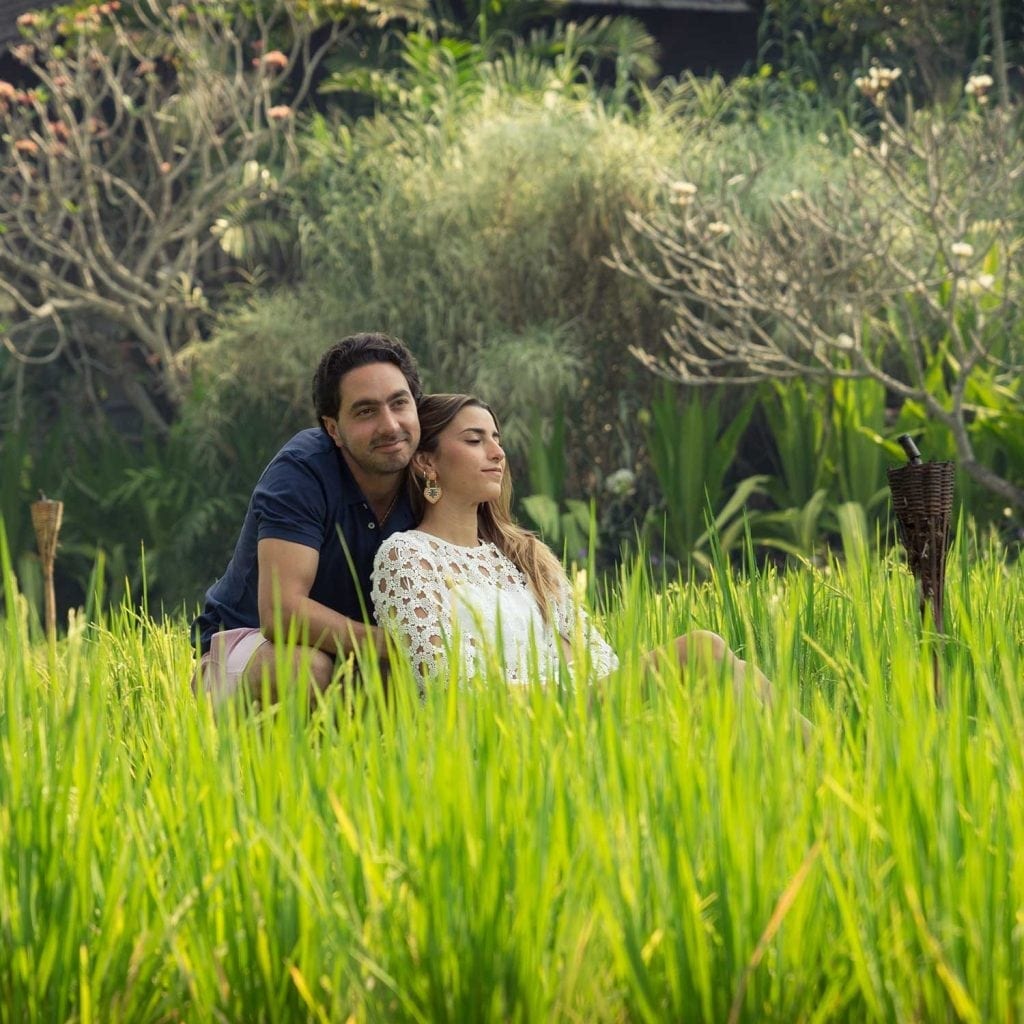 Proposals, Blessings and Vows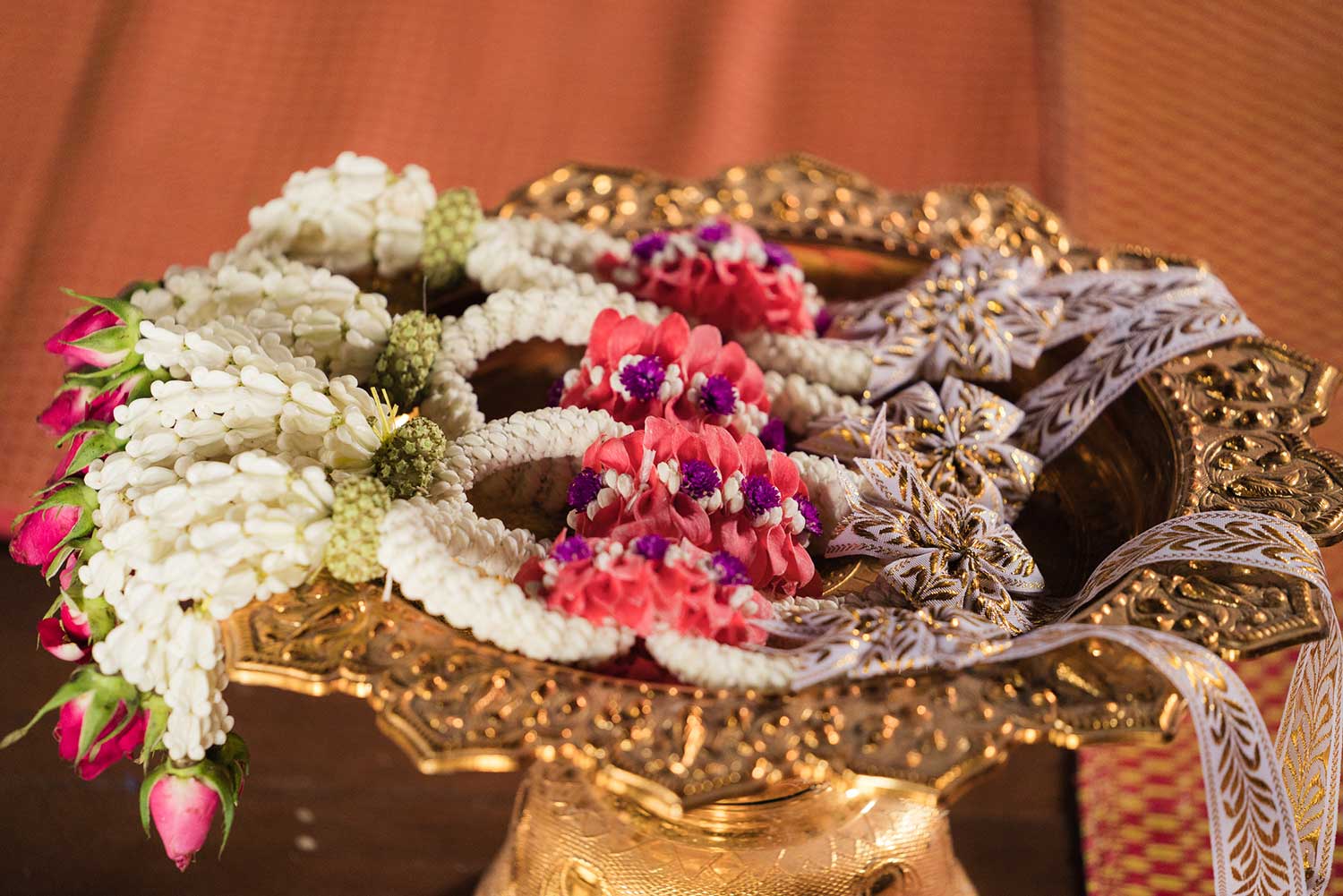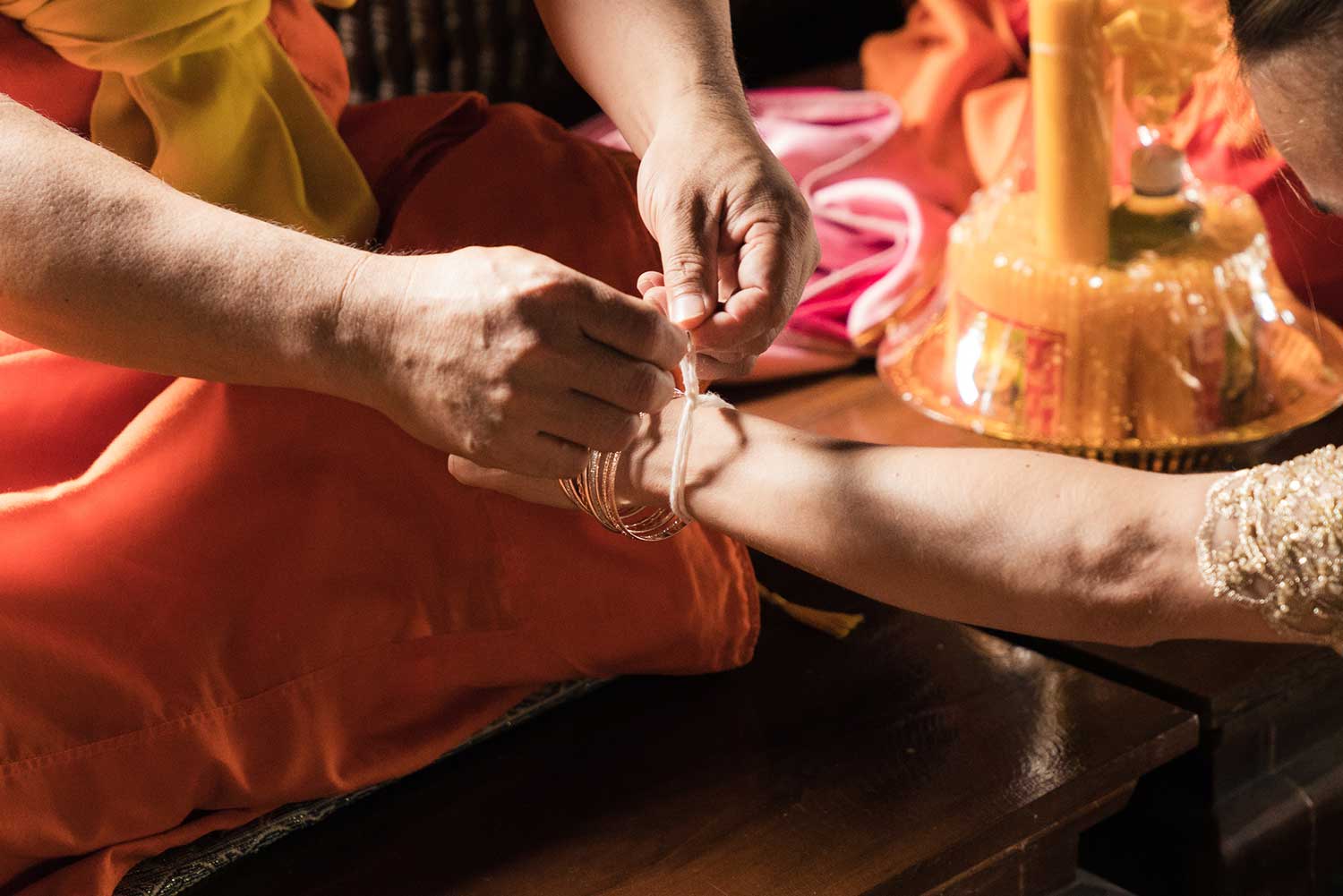 Many a gentleman has chosen Chiang Mai as the place to propose to his partner. James has helped plan surprise proposal photoshoots that have included elephants and waterfalls. Maybe you will pop the question at a romantic dinner in Chiang Mai? Will you also celebrate with beautiful sky lanterns? let us capture the moments and capture fabulous images for you to remember the event forever.

One of the other romantic things to do in Chiang Mai is to have a Buddhist blessing. We can arrange other Christian or non-denominational blessings as well. However, for many, a Buddhist blessing with several monks is a highlight of their romantic Chiang Mai visit.
A Buddhist blessing can be very simple with one or 3 monks performing the blessing in a temple. If you are getting married at a hotel or a resort the monks may also come to you early in the morning for the ceremony. If you are on your Chiang Mai honeymoon then a Buddhist blessing is one of the most romantic things to do in Chiang Mai.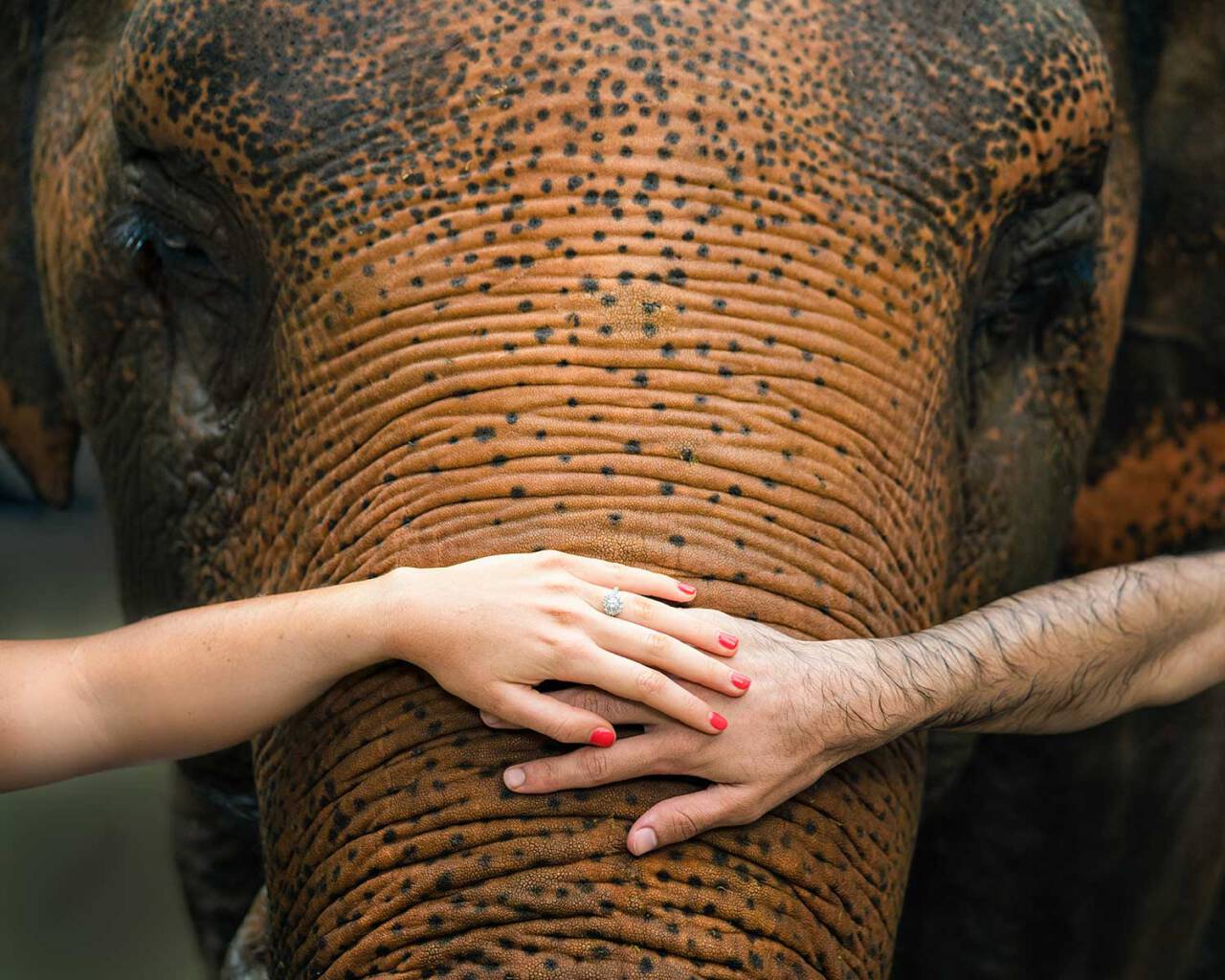 "This was the highlight of our trip. The pictures are impeccable and breathtaking. James is an amazing photographer and guy. We had an incredible time with him. If you're in Chiang Mai you got to book this photoshoot with James. You won't be disappointed." Patricia & Luis
Please use this form to contact us for more information about your Chiang Mai Honeymoon or Romance photoshoot.