You And Your Chiang Mai Elephant Portraits
Photos You'll Treasure For A Lifetime
Many people that see my Chiang Mai elephant portraits wonder if they can also experience this. The answer is yes, no problem. Some are concerned about safety and care for the elephants. Please don't worry if you have no experience with elephants. I will take the time to introduce you and to explain the "dos" and "donts" of working with these amazing creatures. But, here is my best tip, right now; just fill your heart with love for them and relax. Elephants have a powerful sixth sense and will feel your emotion!
I absolutely love the elephants that I work with and know them personally. Their care and happiness is critically important to me. Whatever is going on, the elephants come first. However our elephant models seem to actually love being photo stars. Come and see for yourself. This is truly an amazing experience even if we were not taking any photos.
Next point is, I am a people person, so, don't worry, I won't bite! I will be very gentle with you and help you get the amazing photos that you are dreaming of.
I promise you that every one of my Chiang Mai elephant shoots will produce fabulous photos that you will cherish forever.
We donate to Daughter's Rising
"We are not only lovers of elephants but also love our local friends.
We stand fierce with our beautiful friends from Daughters Rising. They empower at-risk girls to end trafficking in their communities & break the cycle of inter-generational poverty. Chai Lai Orchid exists to provide training and employment for these girls and funding for Daughter's Rising Foundation. With each photoshoot booked we will donate 500tbh for their support!"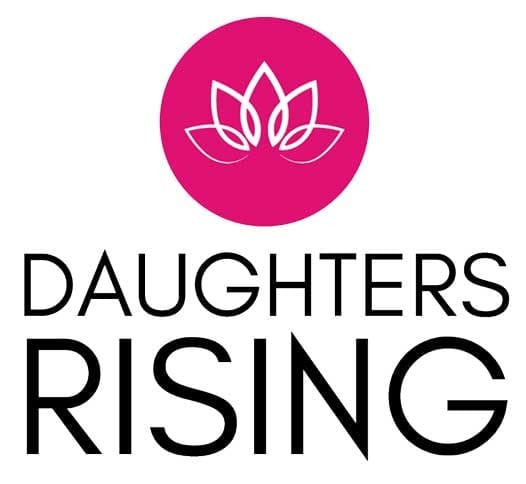 The Elephant Photographer of Chiang Mai
Locally, I am known as The Elephant Photographer.  This makes me smile as 7 years ago when I made Chiang Mai my home, I had never considered taking photos of people with elephants. I am happy to be known as that. However if you look at my site you will see that I do take many other types of photos too! Weddings, pre-weddings and other photo tours are all available.
Chai Lai Orchid Feels Like Home
My association with Chai Lai Orchid started around 4 years ago when I was invited to shoot a wedding for them. I couldn't believe the beauty of the river and the lush forest in that location, not to mention how lovely it was to work so closely with elephants. Since then and 500 + photo shoots later, I feel that the Chai Lai team and the elephants are part of my family and Chai Lai Orchid feels like my second home.
Photos Born of Love
Every shoot I do is more than just work. I deeply love the elephants, the mahouts (handlers) are my friends and every photo shoot produces fantastic images. This is because I am now so familiar with the elephants behavior, personalities and mannerisms. I also know the terrain and river and therefore know just where to take you. I know how to position the elephant and myself to get the very best angles and light for your portraits with these magnificent creatures.
Know Your Elephant!
When I realized that elephant photo shoots were going to become a big part of what I do I decided to learn as much as I could about elephant welfare. I did some voluntary work with a foundation and deepened my knowledge wherever I could.
I wouldn't call myself an expert but all of that learning has really helped me understand the very complex issues around the question of elephant tourism and elephant welfare.
And talking of knowing your elephant, I can't finish without mentioning Seavoy, my very special elephant model. We have worked together so often that I feel a deep bond with her and, by coincidence, we happen to be the same age :)
Other Chiang Mai Elephant Photo Shoot Locations
I can take photographs for customers at other elephant locations, most notably, Patara Elephant Farm.
The Patara location in the mountains of the Samoeng area is beautiful.  Most important, Patara are doing great things for Chiang Mai elephant welfare. Their breeding program is very successful.
If you would like me to take your portraits at Patara I'd love to do that for you.
*Please note – At Patara you will be part of a group so it is not possible to privately hire the elephant. I will get great photos for you but there will be other people somewhere in the frame.  However the pond where the elephants bathe at the end of your experience is very lovely. We get some amazing and beautiful images there. Patara also have a lot of baby elephants so, there are plenty of "cute" opportunities.
Please note that Patara do have their own photographer but they will be taking photos of the entire group.  For more personal photos it is better having me as your private photographer to document your experience.
Chai Lai Orchid Chiang Mai Elephant Photo Shoot Packages
Already Booked a Room At Chai Lai?
Package 1 – Any two locations within Chai Lai Orchid  i.e. jungle/river or, morning call/river or jungle.
THB7,500
Package 2 – Any three locations within Chai Lai Orchid i.e. morning call/jungle/river
THB10,000
Package 3 – Any three locations within Chai Lai Orchid i.e. morning call/jungle/river, PLUS stunning portraits taken at a local waterfall
THB15,000
Included
More one to one time with an elephant than any other experience can offer!
Fun and memories to last a lifetime
Unlimited high quality photos ready prepared for social media – At least 200++ with my styling.
NEW! your favourite 5 with fine art edit.
Not Included
Elephant hire. THB1,500pp payable to Chai Lai Orchid
Room/breakfast for morning call
Private air-conditioned transport
Refreshments
Tip for the mahout (handler). Voluntary but recommended, THB200
Staying In The City But Want Cool Chiang Mai Elephant Portraits?
Please complete this form to request more information about arranging your elephants photo shoot
Spread the love, Choose Your Platform!