James de la Cloche, the British photographer with French heritage, has made his home in Chiang Mai, Thailand.
A talented and multi-facetted photographer who amongst his greatest influences includes:
Mario Testino,
Fritz Von der Shulenburg
Rankin
Steve McCurry
Fer Juaristi
Henry Cartier Bresson
Bruce Smith
He started the studio to focus on fine art wedding and portrait photography. However, he is also known for his stunning property photography, his tasteful boudoir style and his fashion work as well as product photography, with a real liking for photographing cars and motorbikes, both modern and classic.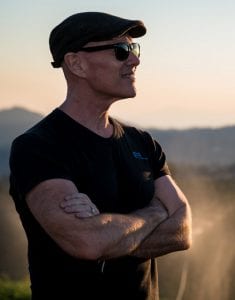 James de la Cloche describes his own work as "modern classic", preferring to compose and expose correctly in camera as opposed to relying heavily on Photoshop. A Canon, Sony and Leica photographer, he works mainly for private clients who value their privacy and who appreciate the easy beauty of his art as a photographer, often travelling to different countries to carry out assignments.
He first became interested in photography in his career as an interior designer/decorator in the 1980's. Naturally, he started to photograph his own projects and quickly developed a style that led to his work being published in various property magazines. It was a few years later he realised that he had the ability to capture human emotions in any particular scene and that is notable in his portrait and wedding photography.