James de la Cloche is one of  the most sought after photographers in Chiang Mai, Thailand. He is popular with visitors and expats alike. He has a deep knowledge of the best places to take photos and will keep you amused with his stories of life in the Lanna Kingdom.
James de la Cloche is well known for his amazing portraits of people with elephants and he delights in the fact that elephants have become such a big part of his life.  However this is just one facet of his many photographic services. Pre-weddings, weddings, honeymoon, surprise engagement photo shoots and boudoir are all disciplines that you will see he excels at. James is also delighted to be the photographer at the Four Seasons , Chiang Mai. Discover Chiang Mai and its surroundings with his amazing photo tours.

James de la Cloche – Professional Photographer
James is a true professional which comes from his many years in business in the UK.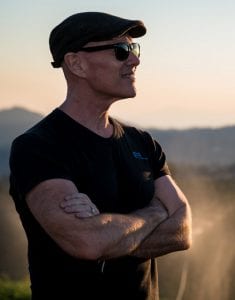 He also loves property photography. This is where his photographic career started when he was running his own interior decoration business back in the 1980's. His skill at capturing the essence of a property sets his work apart from the majority of property photographers. He will tell you that his style was developed from studying photos from The World of Interiors and House & Garden magazines and by following the work of the great Fritz Von Shulenburg. James has the ability to see the correct composition and has a deep understanding of light.  He also believes that each photographic project starts from a deep inner connection with the heart. These are are, in his opinion, what differentiates his work from others.
Ask James de la Cloche if he would ever go back to his highly paid career in the British Channel Island of Jersey and you'll see a twinkle in his eye. He will laugh and tell you that, in his opinion, that would be a terrible waste of his life. This is a man who is now doing exactly what he was born to do.