"You managed to take a beautiful local model and turn her into a world class show stopper!"
To capture the human form, tastefully, sensually and with art is one of the hardest genres of photography and, although it is possible to learn, I have always had a natural eye for beauty in the naked form.
It doesn't matter whether you are a woman, man or couple and, you certainly don't have to be a super model, these packages are designed for you and I guarantee that you will be amazed and delighted with the images that we make together.
Shot at either my Nimman, Chiang Mai based Think Wide Studios, your hotel room or at another desired location I know that you will gain a huge amount of confidence in front of my camera and I will be directing and guiding you throughout the shoot.
These are not just photographs but stunning portraits created uniquely for you. Maybe they will be a surprise gift for your partner or maybe something to look back on once you are old. Some of my clients keep their photos in a secret place and others have had prints enlarged for their bedroom walls. Really, it is up to you if you show and tell or keep as a closely guarded secret. We know how to be discreet.
Photo Me Sexy Packages
I have created a number of great packages ranging from just one hour to a full 4 hour shoot with professional hair and makeup.
If you are thinking of booking another of our photo packages or tours, discounts are available!
See below – our Boudoir Photography service goes well with our pre-wedding packages.
"Are you sexy enough?"
FAQ
Q – Can I bring a friend?
A – Yes, your friend or partner will be welcome.
Q – Who will be in the room when we shoot?
A – Normally I work with one assistant to help with set up. Once set up I prefer that it will just be photographer and subject (me and you). whilst I am actually working with you.
Q – Do you provide outfits?
A – Because of the intimate nature of underwear it is best that you use your own. If you need advice on selecting or buying the right styles I am happy to advise. But, I also work very well with just a sheet and bathrobe etc.
Q – I am thinking of booking a Photo Me Sexy shoot and wonder can we use the hotel room?
A – Yes, this can be a fantastic option. When booking please ask for a room with lots of natural light.
Q – If I want photographs in the studio will I get enough variety?
A – Yes, don't worry about variety. My studio is set up to be able to use natural and studio light and I also use a few other areas of the building. We will get great photos!
Q – If we use an outside location will it be private enough?
A – Yes! We are great at finding sparsely populated areas such as in the forest or other unusual locations
Boudoir – Seriously Sensual Photography Chiang Mai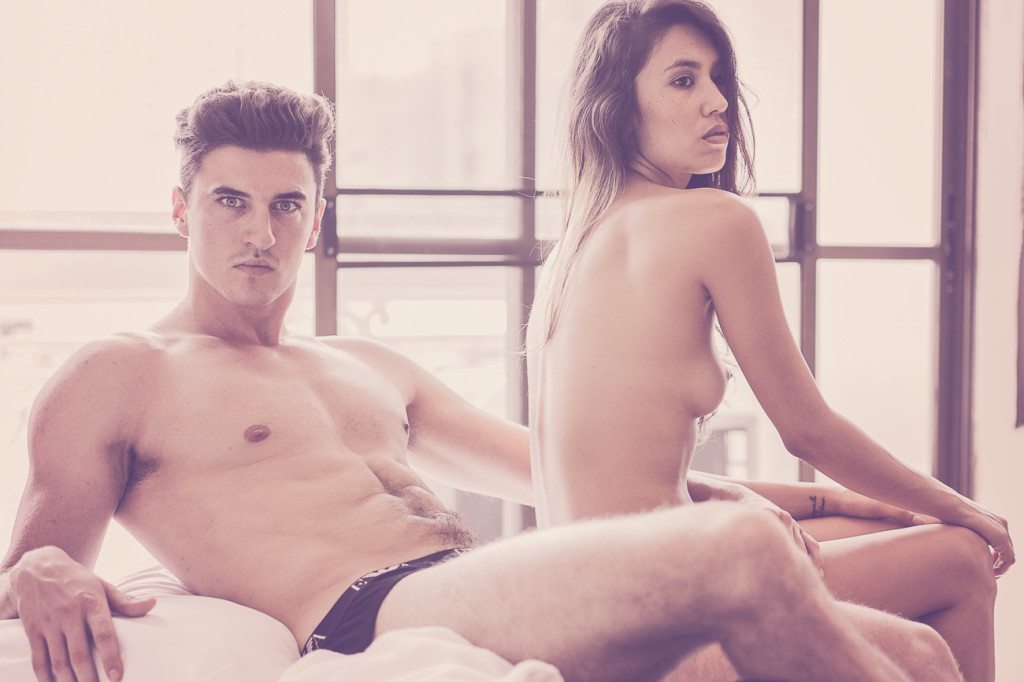 In Thailand, Boudoir is not a well established form of photography and most wouldn't know what it is if asked. Well, I hope to change this because tasteful boudoir shots are a real art form and one that I particularly enjoy.
Of course, a Boudoir was the name given to a lady's bedroom and so the name is appropriate for this style of photography which is all about taking sensual photos, usually of a woman or couple but sometimes for a man too.
Boudoir is not about pornography. Boudoir is all about creating beautiful, sensual images, usually partially clothed in underwear or perhaps wrapped in a sheet or towel. It is the art of suggestion and emphasising the beauty of the human form.
You don't have to be a model to have beautiful boudoir shots. I am an expert in capturing the human form and regardless of whether you are a size 6 or size 20+ you will have a set of images that you will love.
Where will you take my Boudoir photographs?
Perhaps not as obvious as it seems because Boudoir photography needn't be in the bedroom although that is an obvious place to start! On the contrary, any room around the house can work, or even a garage, somewhere outside or in a hotel room and, of course, my studio. We can plan together.
On any Boudoir shoot there will always be me and the makeup/hair artist and you are welcome to invite a friend or partner to come along for support.
Boudoir sessions usually last for a half-day.
• Boudoir photography is for the woman who wants to surprise her man with a personal and unique gift.
• Boudoir is for the woman who has worked hard to get into shape and wants to have a very personal record of her achievement.
• Boudoir is for the woman planning a family who wants to capture her body before pregnancy. Boudoir can also be for the pregnant woman who wants to rejoice in the gift of carrying a child.
• Boudoir can be for the confident woman who just wants a gift for herself and just wants to have fun in-front of the camera and wants a private record of what she's got.
• Boudoir is for the couple who want a set of beautiful, sensual photographs to cherish as they grow old together.
Contact me for more details in confidence