Are you visiting Chiang Mai? Do you want to know how to get the best Chiang Mai holiday photos? When you are on holidays these days much of your focus is on posting photos on social media. We do this to share our journey with family and friends. But are they always the best photos possible? Read on to find out how using a professional photo tour service can provide you with the best Chiang Mai holiday photos as well as a fantastic day, half day or mini adventure.
The best places to take Chiang Mai holiday photos
When you use the services of a local professional photographer you also gain access to local knowledge. This knowledge not only includes the best places to visit but also the best places to take photos. Primarily you get incredibly high grade photos at some of the most iconic and picturesque locations around.
In the city, Three Kings monument, Tha Phae Gate, Wat Chedi Luang and Wat Prah Singh along with the Iron Bridge on the Ping River are all popular. You might be staying in a beautiful hotel such as the Four Seasons or one of the boutique city resorts.  Shots taken in the grounds can be a stunning way of capturing your stay. They can be a valuable addition to your Chiang Mai holiday photos.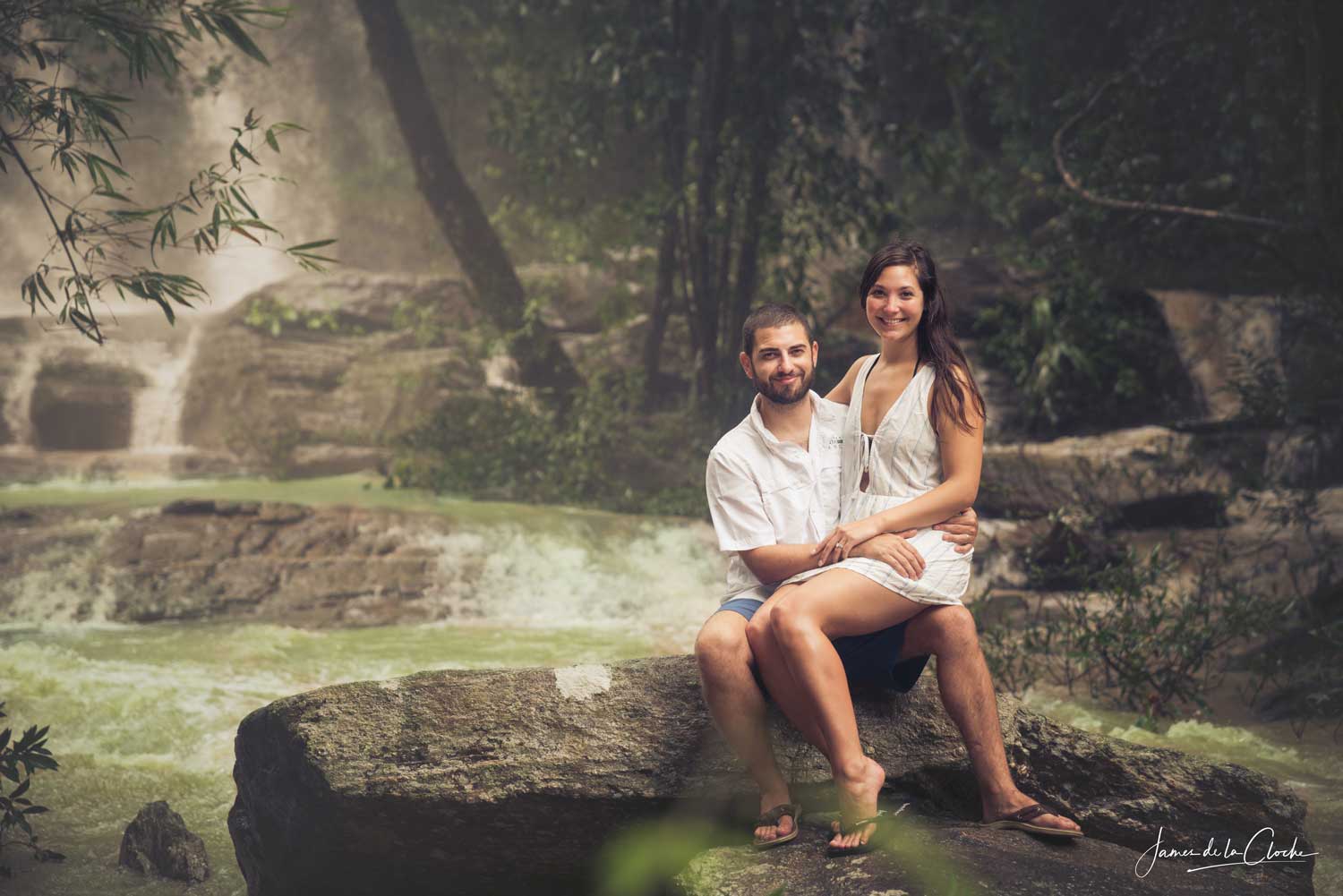 Amazing and different locations and ideas for your Chiang Mai holiday photos
Professional photographers have the ideas and know how. Perhaps you have never thought it possible to get photos in the rainforest with the city in the background far below.  You might want to get portraits with some of the street graffiti that Thai artist are famous for. Maybe you would love to try your hand at driving an ATV 4 wheel drive vehicle. Perhaps zip lining through the rain forest canopy appeals to you. A professional photographer will leave you amazed at how cool you will look in these holiday action photos!
How about local costume shots to add to your Chiang Mai holiday photos?
Become a Lanna Prince or Princess for the day. Chiang Mai is the capital of the ancient Lanna Kingdom. It has its own traditional clothing style. The clothes are expertly made in beautiful silks and cottons. A set of portrait photos make an incredible souvenir.  Dress up in these beautiful robes with elaborate hair decorations and stunning makeup. A professional photo service will have the local connections to make this happen. Capture your Chiang Mai holiday photos at beautiful and authentic locations around the city!
Pre-Wedding and honeymoon shots
Are you considering an engagement shoot or a full blown pre-wedding photo shoot in Chiang Mai? You will not be disappointed with the great variety of locations this amazing city has to offer. And, if you want to dress up in full wedding gown and suit, your professional Chiang Mai photographer is just the person to help you get this organised. After all they do this on a very regular basis. They will have connections for the outfits hire and for hair and makeup artists. You may also think of venturing further for your photos to locations such as Pai or Doi Inthanon. These are both achievable within a day.
If you are on your honeymoon then having an album of wonderful photos from your time in Chiang Mai will be a lasting treasure.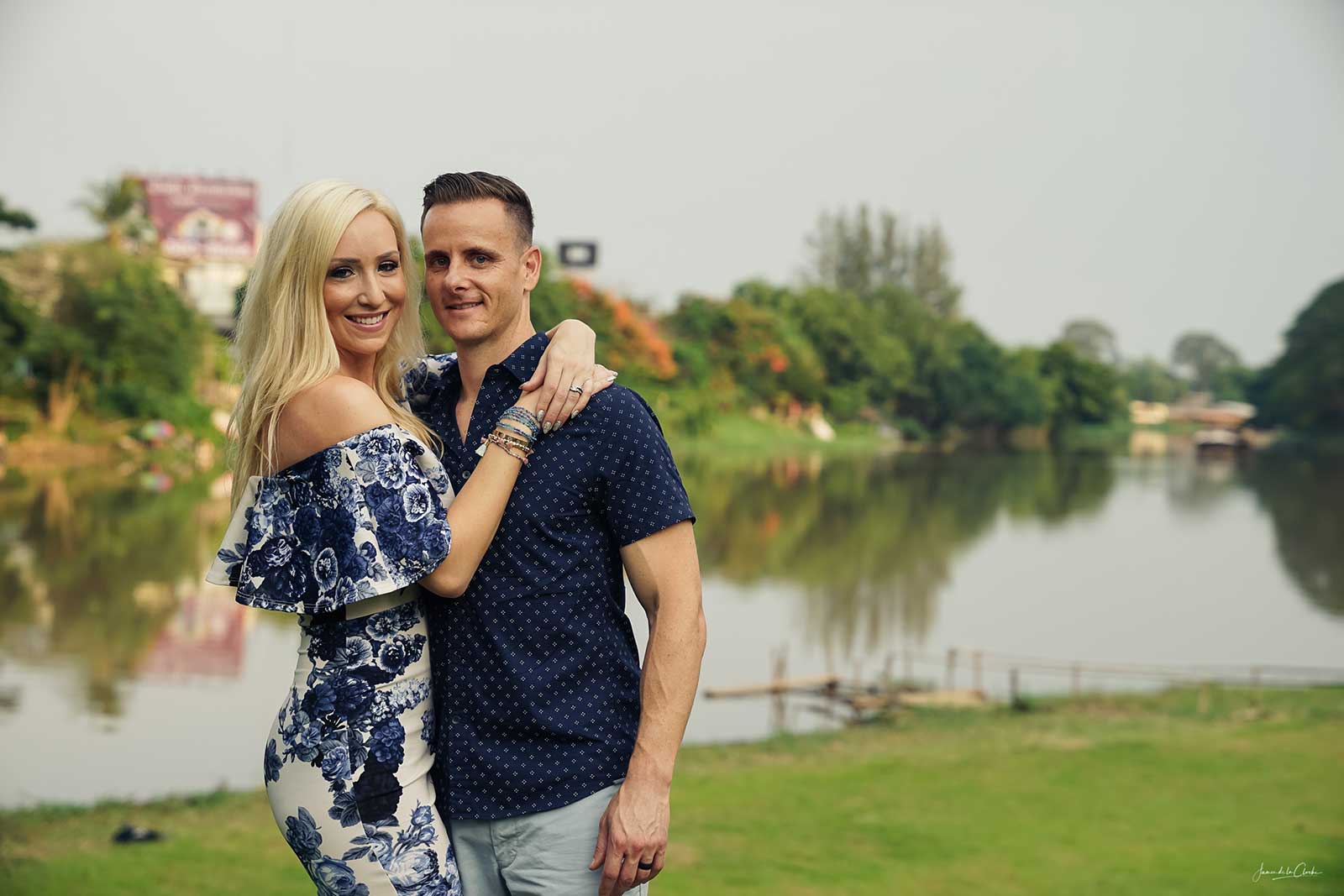 Elephants are amazing creatures – Think about photos at an eco-resort
Chiang Mai and elephants go hand in hand and thankfully there are some wonderful eco elephant locations truly worthy of a visit. Chai Lai Orchid and Patara Elephant Farm offer different but wonderful chances to be close to these amazing creatures. Just imagine having the chance to get up close to an elephant for your Chiang Mai holiday photos. Think how cool they would be taken by a professional photographer as you enjoy the time with these astonishingly intelligent and dignified giants in truly beautiful surroundings.
When is the best time for a photo shoot? – It's all about the light!
Professional photographers know all about the best light of the day and the best places to capture epic shots. You may think bright sunlight is ideal but actually the softer light of the morning or evening are ideally suited to beautiful Chiang Mai holiday photos. The quality of the light is really very special here in the north of Thailand so, make sure you make the most of it.
Transportation
A professional Chiang Mai photo service will be able to arrange transportation for your shoot. More often than not they will collect you from your hotel in a private air-conditioned car. For larger groups they will arrange a minivan with driver. This takes all the work out of planning a visit to some of the best locations as well as getting lasting memories captured with superb Chiang Mai holiday photos.
Photo Editing and Presentation
You are unlikely to be travelling with all the software and equipment necessary to edit your Chiang Mai holiday photos. Your professional service will provide you with beautifully processed images to create a lovely album. They will also be formatted for you to print out and hang on your walls. Of course they will be perfect for your social platforms, blogs and websites.
In conclusion, we all love selfies but professional holiday photos are in a different league. We have become a world of selfie addicts and sure, they are fun, fast and free. However these may not really capture the best memories of your special holiday. How much better to have photos with beautiful, professional editing that will be a lasting reminder of all those special moments? It is also cost effective to use a professional service. You receive top level professional portrait photos for the price that you would be paying for some sightseeing tours anyway.
DLC Photo provide a range of services that include fabulous all-inclusive photo tours. Make the most of your time in Chiang Mai and also take with you lasting reminders with amazing Chiang Mai holiday photos