Chiang Mai Photo Tours
Chiang Mai Holiday Photos – Great Portrait Photos, Every time!
We are totally passionate about Chiang Mai holiday photo shoots. We are always looking to find something extraordinary from every shot. Our Chiang Mai photo tours include exciting itineraries of holiday photos in and around the city. They are offered from 90 minutes of photo fun to extensive full day activities including amazing elephant photo shoots.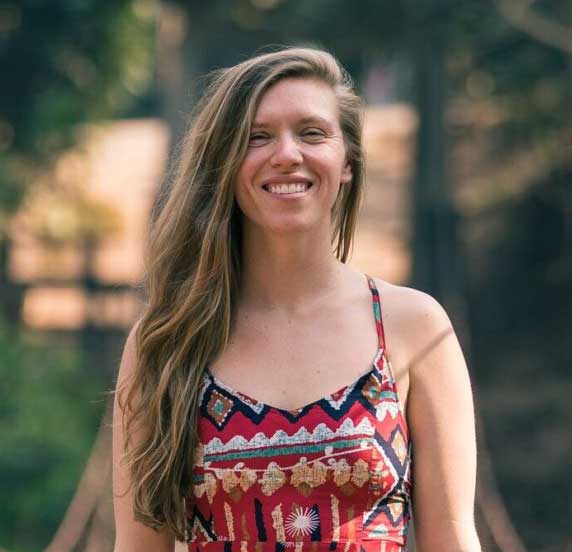 I truly couldn't recommend James de la Cloche, of DLC photo tours for your photo adventures more.
How special it was to work with such a mindful, humble and kind human being and on top of it get amazing pictures like these!
Short Time Fun Photoshoots
Our short time Chiang Mai city photo shoots are actually offered within around 15 kilometers of the city.
Enjoy amazing photo shoots among the temples and landmarks of Chiang Mai city.
We can also meet you in any of the surrounding Chiang Mai attractions such as the Doi Suteph temple or the Ratchapruek gardens. Wat Phalad is a popular spot and great for a photoshoot.
These shoots are for around 90 minutes, plenty of time for us to get some great shots.
Just check out the photos on this website to see what's available.
Price: ฿5000 per couple
Demo Itinerary

You tell me roughly when you want to start – maybe meet at 3 Kings Monument for our first photos with the iconic statue, museum and adjacent temple
Choose between Wat Chedi Luang temple (appropriate dress required) or Tapae Gate and the city moat
Or meet up at a Chiang Mai attraction such as Ratcahpruek gardens, Doi Suteph or Wat Pha Lat
You will get between 100++ excellent high quality portraits from this session
Approximate duration: 90 minutes
Half Day Holiday Photo Experiences
Our half Day holiday photo shoots will take you to venues around the city. Maybe you will choose a photo tour of some temples around Chiang Mai old city. Alternatively we can also take you on a unique and very special visit to an eco elephant sanctuary. Here you can get an up close and personal experience with an elephant and incredible portraits with it. The Chai Lai Orchid Resort has a river running through it and a backdrop of dense forests with lush vegetation. Its your choice – city or country.
City temples and Local Chiang Mai attractions
Price: ฿12000 per couple (Includes Transport)
Demo Itinerary

You tell us roughly when you want to start – We will pick you up from your accommodation.
Shoot at Wat Chedi Luang temple and Wat Park Singh (appropriate dress required).
Stop at Tapae Gate for some shots around the square and the ancient city moat.
Maybe you would prefer to limit your time in the city and drive up to the temple on Doi Suteph with its views across the city.
We could take in Ratchapruek gardens as an alternative or Wat Phalad.
You will get between 50 – 100 excellent high quality portraits from this session
If you opt for an afternoon shoot we might end up on the old iron bridge for some wonderful sunset shots.
Approximate duration: 4 hours
Photoshoot with Elephants and Forest Temple
Price: ฿15000 per couple (Includes Transport & Elephant hire)
Demo Itinerary

Includes return private transport from Chiang Mai
Stop at the forest temple for a photoshoot
Photoshoot with elephants in and around Chai Lai Orchid Resort
You will get between 50 – 100 excellent high quality portraits from this session
Approximate duration: 4 hours
NOTE – All proceeds of the elephant hire go directly to the elephant sanctuary. By participating in this elephant portrait shoot you will be directly helping with the care and maintenance of these amazing creatures.
NOTE – If you are staying at Chai Lai Orchid Resort and would like a photo session with the elephants we would be happy to organize that for you. Just ask at reception or contact us directly. If elephants aren't your thing we can take you to a picturesque jungle waterfall.
Full Day Chiang Mai photo tours
There are so many places to visit in Chiang Mai for unforgettable photo shoots.
For a fun filled day and a selection of amazing photos please book our full day Chiang Mai photo tours.
We will provide transport and lunch and will include sessions around Chiang Mai old city and city landmarks.
We will also be able to visit temples in the mountains and other sightseeing spots that we know of.
Perhaps you would love to go up to Mon Jam with its spectacular mountain views.
How about a sunset session in the mountains at the end of a fabulous day?
Full Day Photo Experience
Price: from ฿20000 per couple (includes transport and lunch)
Demo Itinerary
Pick up around 9.00 am from your accommodation.
Private transport for the day.
Lunch provided.
Selection of shots around Chiang Mai old city.
Visits to temples in the mountains.
Visits to other out of town sightseeing spots.
Return to Chiang Mai around 6.00 pm.
You will get at least 200 excellent high quality portraits from this session.
NOTE – You can suggest places that you want to visit on your Chiang Mai photo tours.
Hair, Makeup & Traditional Thai Costumes
Full hair, makeup and costumes:  ฿4000
We can include hair and makeup and even full traditional Lanna Thai costumes for your portraits for something really special. Our outfitter is known for his work supplying costumes to cultural events throughout Chiang Mai. He will transform you into a prince or princess of the Lanna Kingdom, not only dressing you in the beautiful costumes but also ensuring you have authentic hair, makeup and accessories.
Full hair, makeup:  ฿2000
Maybe you would just like to have a full makeup session in your hotel before setting out for your photoshoot. No problem. Our makeup artists are very professional and experienced.
You should allow another 2 hours in your hotel before we set out if you choose this option
To include hair and makeup or traditional Lanna Thai costumes please let us know when you fill out the form.
Build Your Own Chiang Mai Photo Tours
The itineraries set out above are examples. All our Chiang Mai photo tours can be tailor made to suit your exact requirements. You are very welcome to create your very own itinerary. We will always do our best to make your dreams come true.
Don't forget the option to include hair, makeup and even traditional Lanna Thai costumes. Please note that we cannot shoot you in the river with the elephants in the Thai costumes.
Singles and groups welcome. Just ask for a quote.
Take a look at the photos in this website to get ideas about what is possible.
Now complete this form. Give us as much information as possible so that we can offer our best service. Any ideas are welcome.